July 27, 2017

by Treasure Hill Homes
Although most of us hate bringing our work home with us, sometimes we have no choice. However, just because our workload is stressful, that does not mean our work environment has to be as well.
Designing your own work space in your new home can be both simple and affordable. Having an organized desk prevents distractions and increases productivity. This is the perfect opportunity to make moving into your new Treasure Hill community truly feel like home. Follow our tips to achieve an effective and inspiring working environment!
1. The Perfect Desk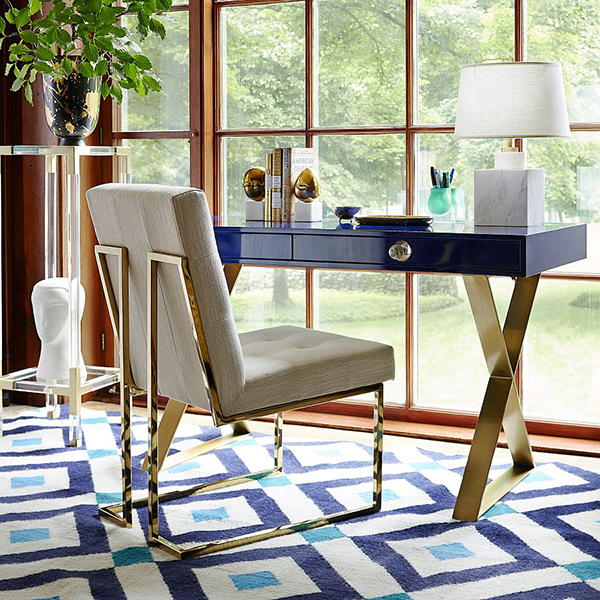 Ideally, you want the desk you choose to have drawers for paper storage. There are also desks available with lockable drawers for safe keeping. Another option - in case you fall in love with a desk with no drawers - is to purchase a filing folder that will rest on top of your desk. Getting a desk with a built-in shelf is also just as effective.
2. Throw Away the Desk Chair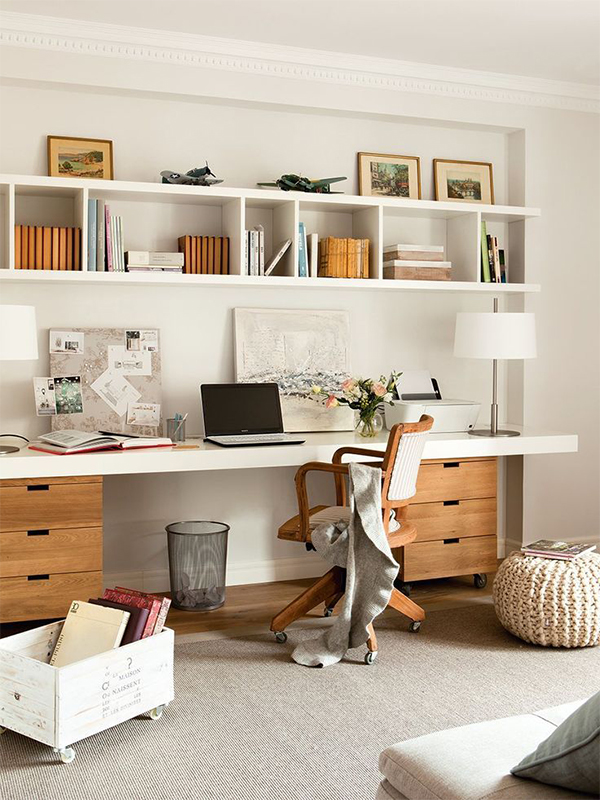 For a more elegant look, opt for a dining room chair or funky design to complete your home work space. Without the constant need to fidget on a chair with wheels, you are more focused on the task at hand.
3. Décor is Key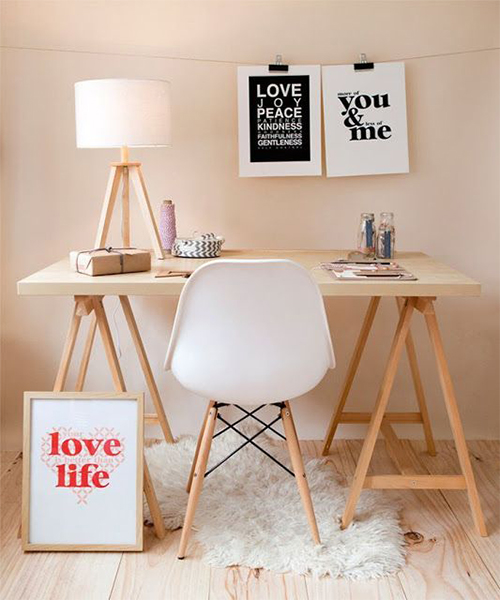 Putting up photo frames and inspirational messages around your desk helps keep you motivated. Decorating with plants and candles to exude nice scents are also good to have around you and makes your time working enjoyable.
4. Give your Pens and Pencils a Home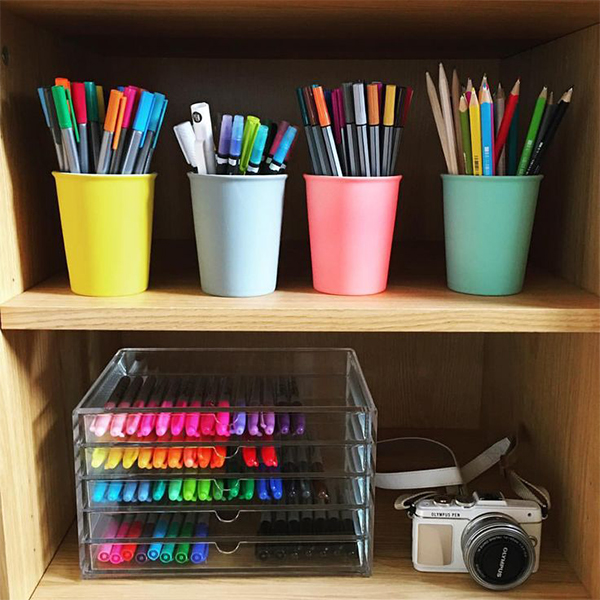 You do not want your pencils rolling around on your desk, falling off and getting lost. Keep your writing utensils organized by putting them in a pencil cup holder. An easy DIY craft is decorating a tin can to match your desk theme!
5. Brighten Up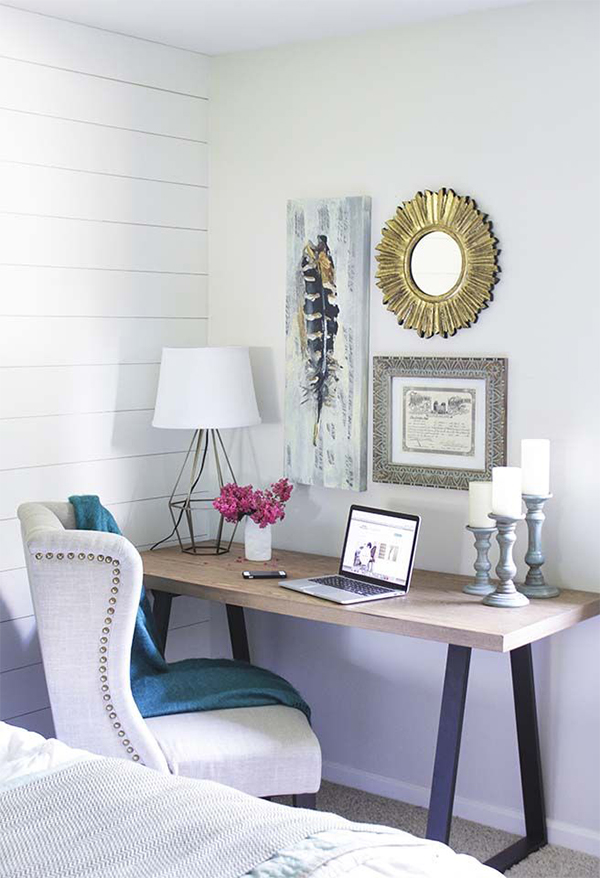 Adding a table lamp to your desk can make a huge difference, especially if you are working in a room without a window. A lamp is useful when you are working late and want to save money on your electricity bill by not having multiple lights on in the house. Stack books underneath to elevate the lamp for more effective use - it also adds a more sophisticated aesthetic.
We are sharing with you some of our favourite work space ideas to help make working a little less dreadful. Nonetheless, keep in mind that for efficient results, you should make your personal space reflect your own individualized work ethic.
Discover your dream home with Treasure Hill. For more information about new homes in Markham, Aurora and the rest of Southern Ontario, visit our website or register today.