April 05, 2019

by Treasure Hill Homes
If you asked yourself that question, you're in the right place. A new home purchase is one of the biggest financial decisions to make in one's life – however it is also one of the most exciting and rewarding. Finding a home that best suits your lifestyle is a different story. But when selecting a new home from Treasure Hill, the process becomes a lot easier and smoother. Offering various sizes and price-points in communities across the GTA, there is a Treasure Hill home that's perfect for you.
In your search, you'll likely fall into one of a few categories based on your current needs. Once you determine what exactly those needs are, you'll have a much clearer outlook. So, which one are you?
Looking to Downsize
Are you currently living in a large home, with no need for all the excess space? If so, then your best bet is to downsize. A great option is one of our many townhome communities. When living in a townhome, you still have ample space but you also eliminate the extra time and maintenance that is necessary in a larger single-detached home. Treasure Hill currently offers urban townhomes at Trendi in Markham. Coming soon, we will also be launching Avant in Bolton featuring a modern look as well as townhomes at Canyon Hill in Richmond Hill which showcase a more traditional architectural style.
The Bungalow is another great option for those interested in downsizing. Treasure Hill bungalows are a fantastic choice as you still have all the benefits of a single-detached home, including 2-car garage, without the added second floor space that you just don't need. Currently, we offer bungalows at two of our communities: Georgina Heights in Keswick and Kingsview Ridge in Oshawa.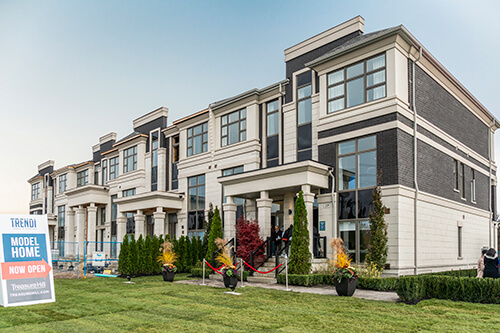 Need to Accommodate a Growing Family
Is your family growing, or are you just too many members for the home you currently live in? If so, Treasure Hill has lots of new home options for you! If you currently live in a condo then moving into one of our townhomes is a great option to upsize into a functional space that still requires a lot less upkeep than a single detached home.
If your family is just too large for a townhome, don't worry. We have single-detached homes across the GTA in ideal locations. In one of our single-family homes, you have ample space to enjoy the outdoors, plus everyone can have their own room. Currently, you can own new singles in Keswick at Georgina Heights, Oshawa at Kingsview Ridge, Bowmanville at Orchard East or Aurora at Adena Views.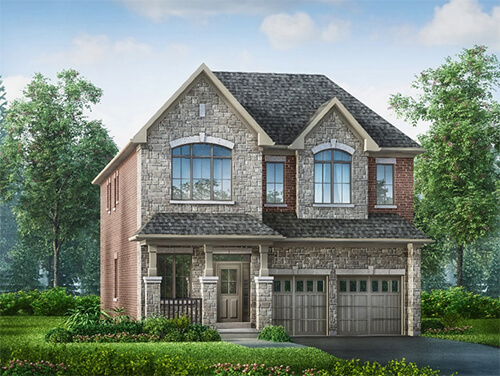 For the Discerning Buyer
If you've already owned a couple of homes and are now on the hunt for your forever home, you may be interested in something extra-special – something a little more luxurious. Currently, we offer bespoke townhomes at Charbonnel in the Summerhill neighbourhood in Toronto. These towns check off all the boxes of upscale living and define modern living.
If you're looking for a single-detached home, you will love our Adena Views collection in the prestigious neighbourhood of Aurora right next to Magna Golf Club. Available now, you can also own an estate home at the Estates of King Township in King City. These showcase homes are move-in ready, and finished with the highest level of craftsmanship.
Currently, we are preparing to release The Oakes, a residential enclave of detached family homes in North Oakville that takes elegant living to the next level.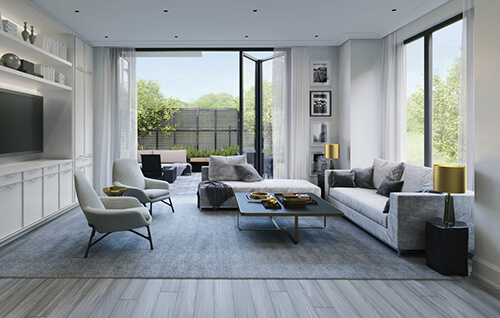 Many of our new homes are Genius homes, a Treasure Hill exclusive that includes extra features creating a space that is connected, couture and eco-friendly. A Genius home is equipped with a wide array of products and finishes that will adapt perfectly into a variety of lifestyles. For more information, visit treasurehillGenius.com
No matter what your needs are, Treasure Hill has a home for you. To learn more about our upcoming and current communities, visit treasurehill.com