June 06, 2019

by Treasure Hill Homes
At Treasure Hill, we understand that every buyer has a unique set of needs and desires. The check-list for every person is different, just as it should be. Not only is this true for home types; it's also applicable to community. Every Treasure Hill community in which we build, has qualities and characteristics that make it ideal for each family. Now the question is – which one of these Ontario communities is right for you?
Aurora
There are so many reasons to live in Aurora. One of the most compelling is the proximity to nature at all times. The city is home to more than 62 parks, encompassing over 800 acres, as well as 57 kilometres of beautiful trails. The town is a strong supporter of a healthy and active lifestyle, with several multi-use recreational facilities offering programs, fields, and outdoor space to accommodate all ages. Families will be happy to know that the town is well-recognized for their excellence in education, offering numerous quality schools including private schools, French immersion and IB programs. Aurora is ideal for the buyer searching for a fast-growing community which still has a charming small-town atmosphere.
Adena Views is a new Treasure Hill community located next to Magna Golf Club, now open in Aurora at Wellington Street East and Bayview Avenue. It recently sold over 100 homes during this spring season. Visit our model home - find out more here.
Keswick
Keswick offers 4-season living and a lifestyle like no other in Ontario. It's a place for the buyer who enjoys a close proximity to nature and water and would like a peaceful day to day living experience. Located by Cook's Bay, the community is surrounded by stunning views and lots of greenspace and lake views. There are many marinas with quick access to Lake Simcoe. Plus, there are a number of infrastructure projects underway, as well as lots of community events including the annual BBQFest which raises money for local charities.
If you're interested in new homes in Keswick, visit our website to learn more about Georgina Heights.
Oshawa
Durham Region is rapidly becoming one of the GTA's go-to locations for real estate, and for good reason. The area is receiving major infrastructure improvements, including the highway 407 extension. Plus, highway 401 also extends throughout Oshawa. Another great reason to move to Oshawa is for the strong sense of community that radiates throughout the city. This family-friendly location has a strong arts and culture scene, lots of green space, and entertainment options for the whole family.
Kingsview Ridge is now selling bungalows and 2-storey singles in Oshawa at Taunton Road and Townline Road North. Learn more here.
Bowmanville
Bowmanville, in the municipality of Clarington, is another popular Durham location for those looking to purchase a new home. It has recently grown to offer more transit options with highway extensions and has plenty to see and do throughout the year. The town is just a short drive from the beautiful Clarington waterfront area, plus it's home to over 21 kilometres of recreational trails. You can also spend a relaxing afternoon at the Bowmanville Golf & Country Club, or, for a more exciting high-energy level day, visit the Canadian Tire Motorsport Park north of the town.
We are currently offering new homes in Bowmanville at Orchard East. Learn more here.
Oakville
Ranked as Canada's best place to live in 2018 by MoneySense Magazine, Oakville is a great choice for many types of buyers. The city was also classified as the best place for New Canadians, the third best place to retire, and the fifth best place for new families. Quality of life in Oakville is high due to the combination of stunning natural spaces, quality schools, great healthcare, entertainment and more. There is always something to do, especially in Downtown Oakville, where you will find a cultural district with a mix of dining, retail and services.
Coming soon, Treasure Hill is offering estate homes in Oakville at The Oakes. Register today for your preview opening invitation.
Markham
Markham is an all-around great city. It's home to great shopping, restaurants, accessible healthcare, and a plethora of recreational options and community centres. Here, you can enjoy a mixture of different lifestyles, opting to either venture into the city to enjoy modern amenities, or visiting Main Street for a charming historic vibe. In addition, there are lots of transit options for easy commuting, including GO Transit and YRT.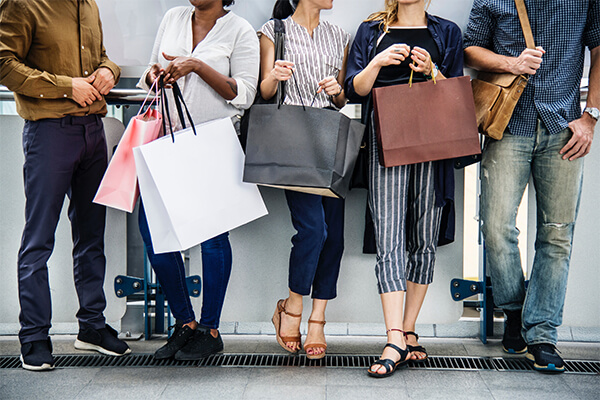 We are offering new townhomes in Markham at Trendi Towns. You can visit our model homes, now open. Check out our website to learn more.
Bolton
According to Toronto Life, Bolton is one of the top 20 places to buy now, and it comes as no surprise once you dig a little deeper. Bolton makes up the largest portion of Caledon and is continuously growing and expanding. It's a more affordable option within the GTA, providing a peaceful lifestyle away from the big city while remaining within close proximity to the rest of the GTA.
To register for townhomes coming soon in Bolton, check out our new community – Avant Urban Towns.
Maple
Maple is a high-growth suburban community within the city of Vaughan ideally situated with optimal access to desirable amenities. It is home to two of the nation's most exciting and popular attractions, Canada's Wonderland and Vaughan Mills, the GTA's premier outlet mall. Transportation is easily accessed and well developed with multiple options including GO Transit, YRT, TTC, and a quick drive to multiple major highways within minutes. There are so many reasons to live in Maple.
Visit our website to register for new townhomes in Maple.
Richmond Hill
Richmond Hill is a fantastic choice for a wide array of new home purchasers, especially those looking to raise a family. The city is known for having high-quality education, as well as an abundance of recreational programs available for all ages. Richmond Hill also has more than 166 parks, 150 kilometres of trails and 544 hectares of natural area. For the family member who is looking to commute, there is easy access to major highways as well as public transit. The city offers the perfect balance to live, work and play.
Register today for Canyon Hill, offering new townhomes in Richmond Hill.
Treasure Hill has something for everyone! Whether you're a first-time buyer, empty-nester, or are looking to grow your family, each community we build in offers a different set of characteristics to suit the lifestyle you desire. Discover living at one of our many communities, available now across the GTA.